Following these simple steps for roasting beets makes it easy to introduce this earthy, sweet root vegetables into your everyday meals.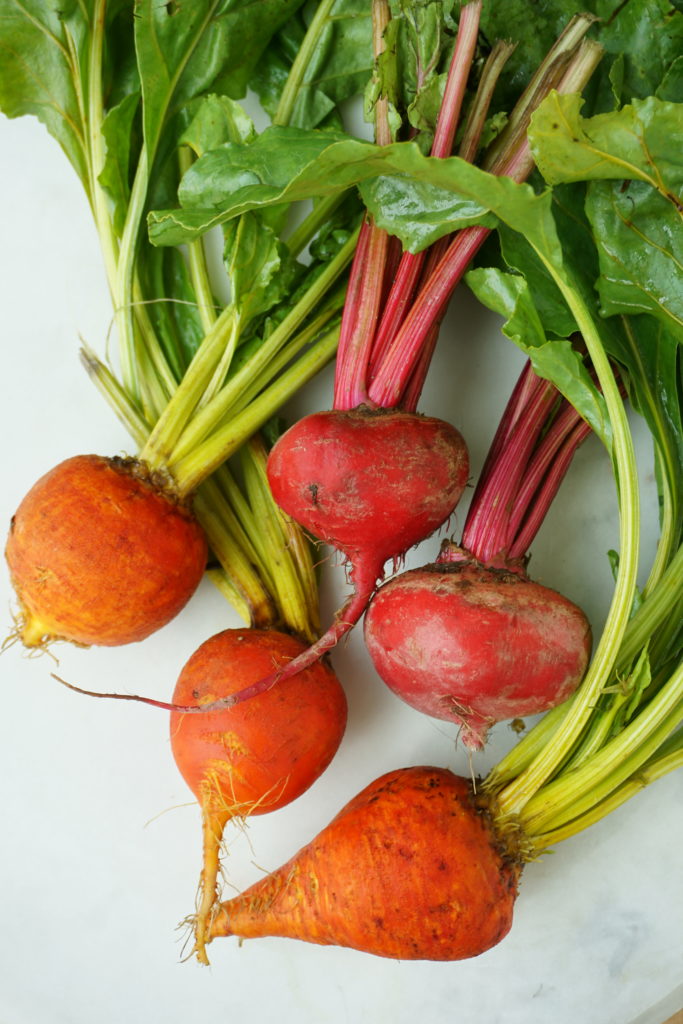 Beets come in a variety of colors and sizes. I love to mix golden and candy striped (Chioggia) beets with the traditional deep purple/red variety. Whatever beets you can find, they are delicious roasted and great to have on hand to toss in salads or for a quick side dish. If your beets have the stems and greens attached, trim them off before roasting. You can either discard the stems and leaves or reserve for use in soups, sauteed side dishes and salads.
Preheat oven to 375ºF. Wash beets and place each (or two small together) on a piece of foil large enough to enclose. Drizzle a little water onto the beet and wrap in the foil, sealing around the beet, leaving a little air space. Place the packets of beets on a rimmed baking sheet. Roast beets on the baking sheet in the center of the oven until the beets are tender when pierced with a thin, sharp knife, about 70 to 80 minutes. (To check for doneness, carefully unwrap one packet and insert a thin knife into the beet; it should slide in easily, but beets should still hold their shape).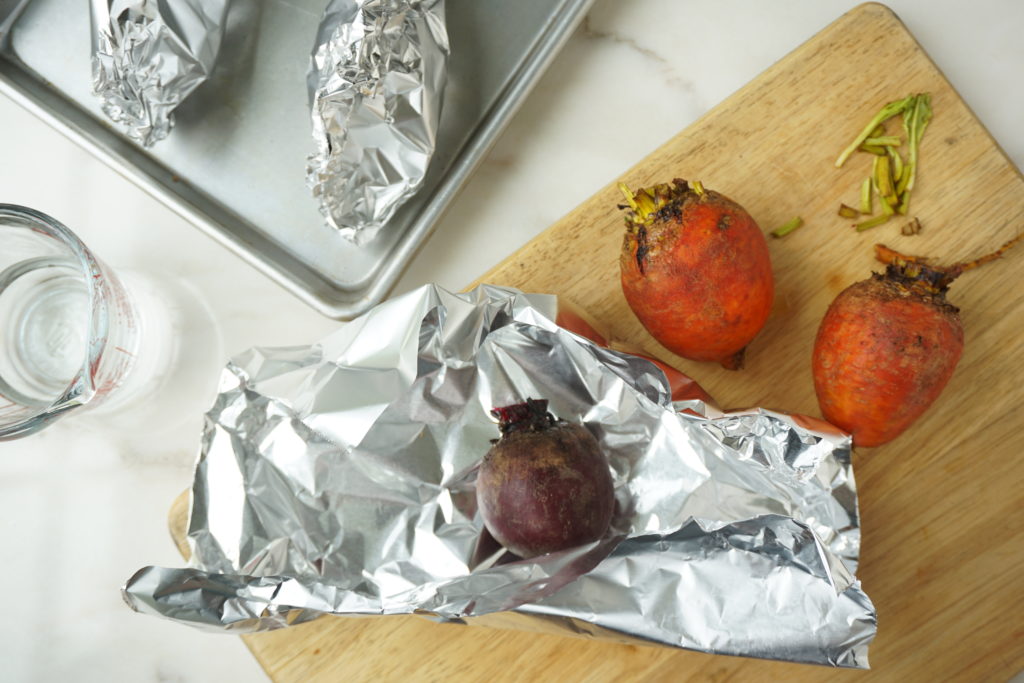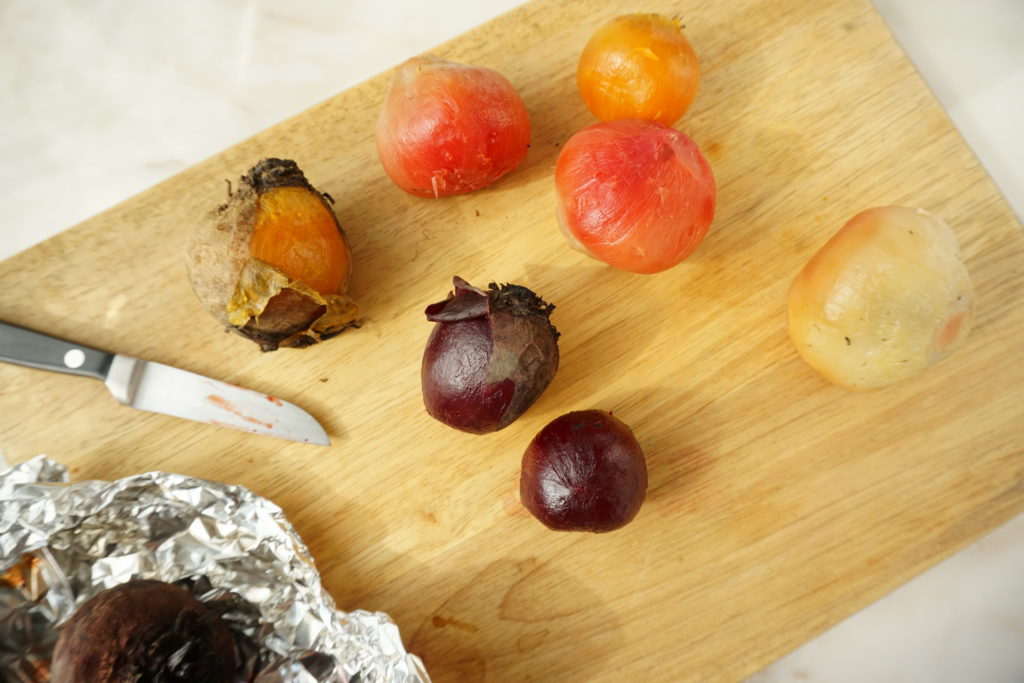 Unwrap and cool beets until slightly warm but easy to handle. Gently scrape off the skin with a small sharp knife to easily peel the beets; discard skin. Chop or slice the beets and enjoy at once or store whole beets in the refrigerator, tightly wrapped, for 3 to 5 days.
NOTE: Whenever possible, I look for small to medium beets to keep the roasting time to a minimum. If beets are large, you may need to increase roasting time.