TIP: Take the bite out of uncooked garlic by chopping it with coarse salt.
Years ago when I was on vacation in Georgia and needed to escape the midday sun, I headed over to the hotel where the chef was offering an afternoon demo. My husband tagged along as he prefers snacking to sunning any day of the week. I don't recall much of the recipe the chef prepared, but I've been using a little tip that he shared ever since. Whenever he intends to serve up uncooked garlic in a dish, he sprinkles it with coarse salt while chopping to temper the unmistakable garlic bite. That advice has been a game changer for me as I do love garlic, but in its raw state, the beloved aromatic vegetable often overpowers other ingredients and its distinct flavor tends to "linger" long after the meal.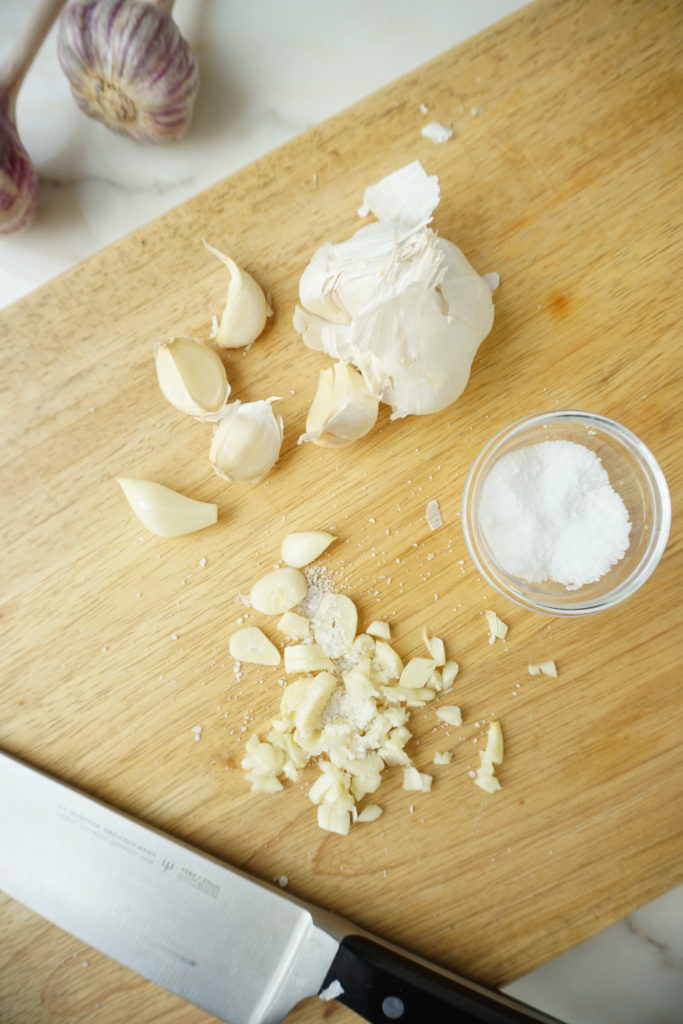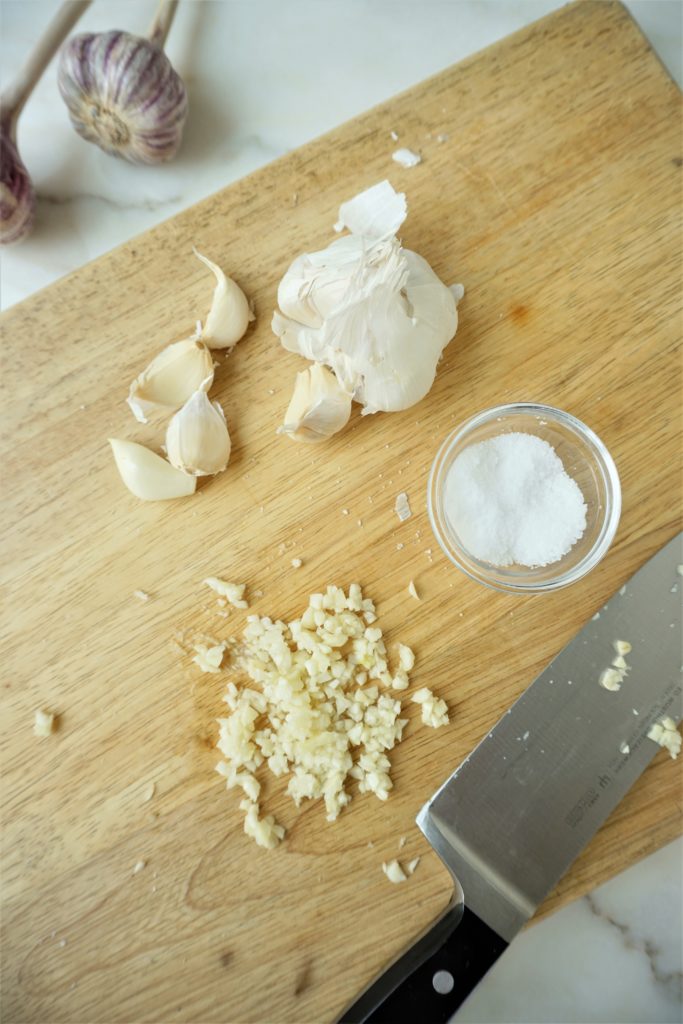 So, you will find in some of my recipes, I have included a note to combine the salt and garlic when chopping for this very reason. You will notice as you finely chop the garlic that the salt draws out moisture and the mixture becomes more paste-like. Toss it into whatever you are making, like salad dressings or chopped tomatoes for bruschetta, and enjoy a more mellow garlic flavor.